Country Homes & Interiors Brand of the Month
20/06/2023
James Hare were delighted to be chosen as Country Homes & Interiors Brand of the Month in the April 2023 issue.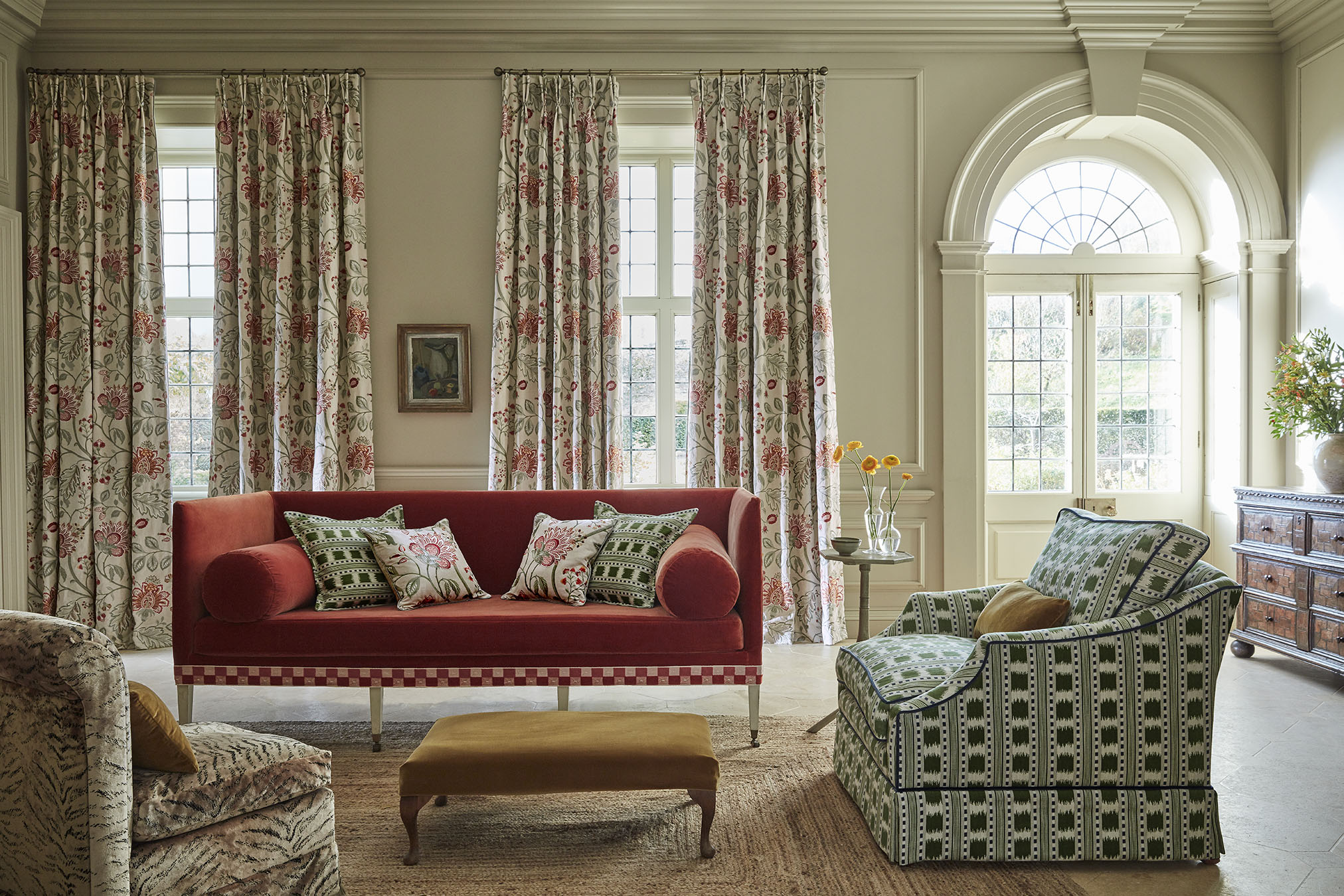 Creative Director Saffron Hare's fine fabric collections fuse heritage inspiration with contemporary style.

Now synonymous with luxury fabrics, this family firm had a humble start.  It all began in 1865 in Leeds, when Saffron Hare's great-great grandfather, James (after whom the brand is named) sold fabric lengths sourced from local weavers to London tailors.  By the 1920s, James Hare had become the largest textile distribution house in the UK, and soon established itself as Britain's leading silk merchant - a title it still holds today.  In 1999, the brand began producing its own interior fabric collections, ranging from textured naturals to richly embellished designs, always with quality and style at the fore.  As Creative Director Saffron oversees the brand's creative vision, and travels the world visiting trade shows and meeting customers.

Where is James Hare based?
In Leeds, which used to be at the heart of the British textile industry.  Our head office has been in the same building since 1876.

Run us through the design process.
All of our designs are drawn at the studio, then computerised.  Then the colour work begins.  We either hand paint or produce them on a computer, depending on the look we're after.  Most of our collections take over a year and a half to produce, but some can take years to perfect - our embroideries, for example.  But they're always well worth the wait!

What makes James Hare stand out?
Our huge array of silk fabrics, without a doubt.  We've also recently launched a new silk wallcoverings collection - they're an amazing alternative to traditional wallpapers as they have such an incredible depth of colour and texture.  I also believe our longevity as a family business plays a major part in our brand.

Any new decorating trends for country homes?
We're seeing a desire for traditional designs and styles, so we're working on a new damask at the moment.  Our new Shalimar collection reflects some of the major decorating trends: colour, pattern, florals and texture, all of which suit a country interior perfectly.

How can we incorporate patterns into interiors?
We've introduced prints relatively recently to our fabric collection, and they've proved to be very popular.  I would say have fun with them.  Use them in unexpected ways and embrace the variety and colours.

What's coming up?
This autumn we'll be introducing our first cushion range, which is a new direction for us!