Collaboration with Rosie Mennem
23/10/2018
"Silk wallcoverings bring a unique quality to a room that wallpaper does not. The texture and the way the light falls on it will give it many different tones and moods. Silk is such ahistorical material, it evokes luxury and wealth whilst the fascinating history of The Silk Route still beguiles us today. Now silk is much more accessible, which makes this James Hare collection so special and it's wonderful to work with, there are an incredible range of possibilities."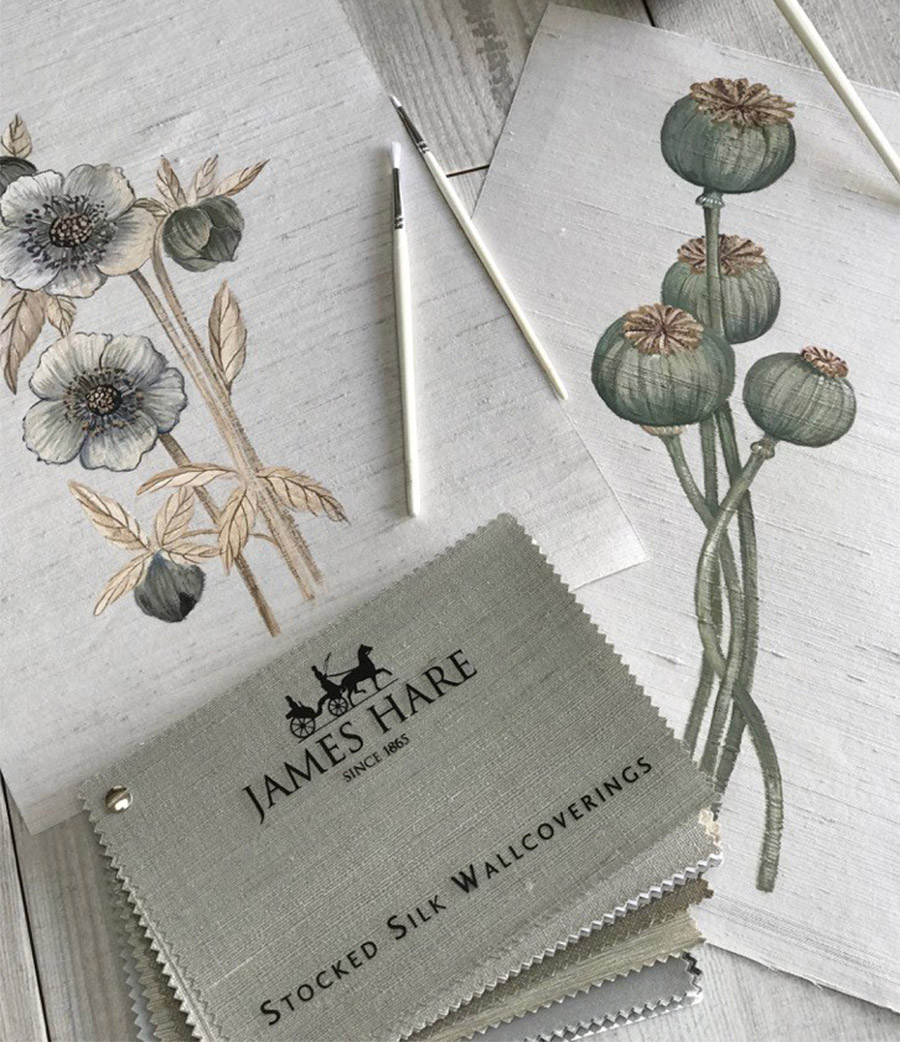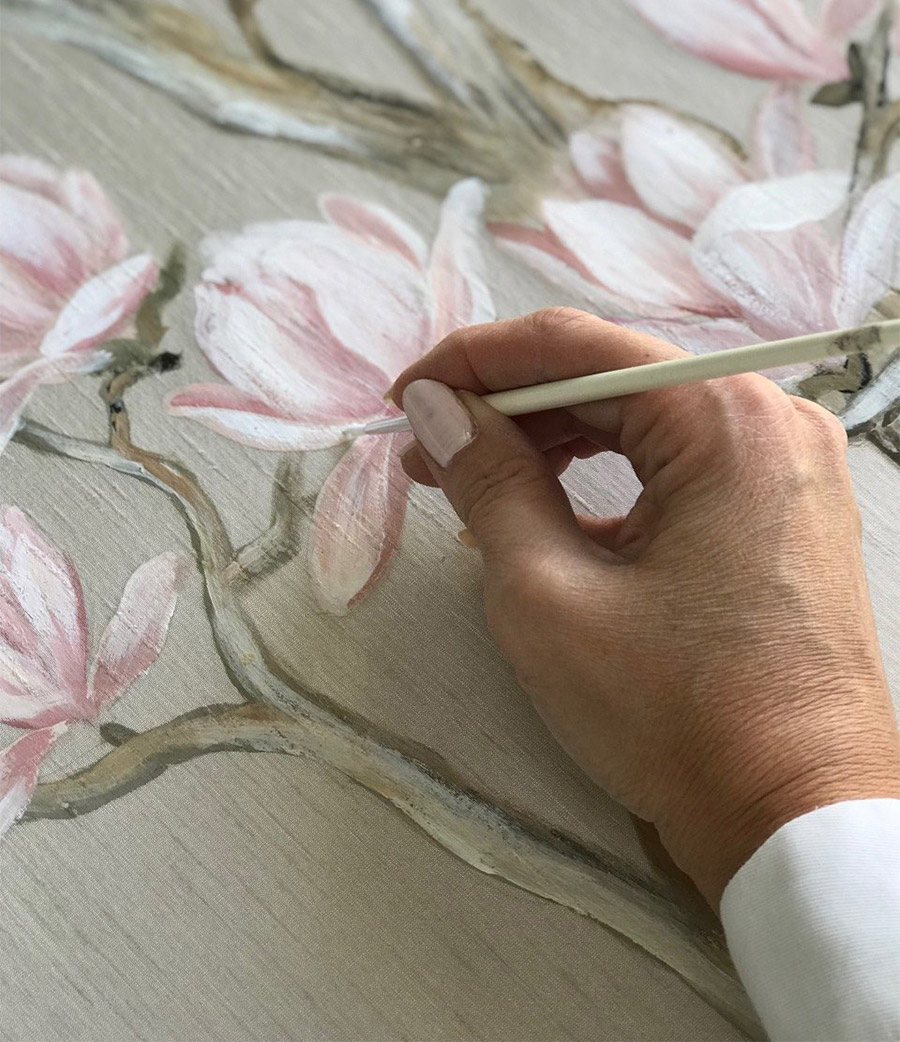 We have collaborated with mural painter Rosie Mennem, an expert at painting on silk who has worked with many interior designers and private clients, to find out how silk wallcoverings can be used around the home.
Which are the best rooms to use silk wallcoverings?
"Silk wallcoverings are best used inrooms which are not subject to heavy duty use, such as kitchens, but apart from that I do not see that it is any less practical than wallpaper. In fact
I would think silk wallcoverings are often more durable than wallpaper asit's more difficult to inflict scratches.Its real enemy is water."
Where are silk wallcoverings most often used?
"I have mostly seen silk wallcoverings used in bedrooms, drawing rooms and dining rooms but I do like the idea of it being used in unexpected places, like inside a walk-in wardrobe in an amazing colour and hand painted. I also love the idea of it being used in more exotic locations painted with palms, such as in a Moroccan Riad."
When choosing a mural painter, what should the customer look for?
"My painting style is more natural and spontaneous than stylised. However, painting on silk requires a different discipline as you cannot erase a mistake and therefore requires more careful planning. Silk does not like watery paint, so it is very different from a painted surface. I would always sit with the client to show examples of what I have already completed and what to expect and I recommend that everyone does that before starting.
"I started painting on silk when I painted shoes and bags for Jimmy Choo and this progressed onto silk wallcoverings. I often work through leading interior designers and they let me, as the artist, develop the idea of the mural. Apart from the style of the artist, which is crucial when a client is deciding who to work with, I think clients also need to choose someone that they are able to work with personality wise. An artist could be in the house for quite some time depending on the complexity of the commission."
James Hare's new stocked collection of 23 wallcoverings comes from their comprehensive range of plain silk fabrics, with a 'no minimum order' and next day delivery. The new collection is available in a sophisticated neutral colour paletteusing five of the James Hare silks.