A/W19 Collections
01/10/2019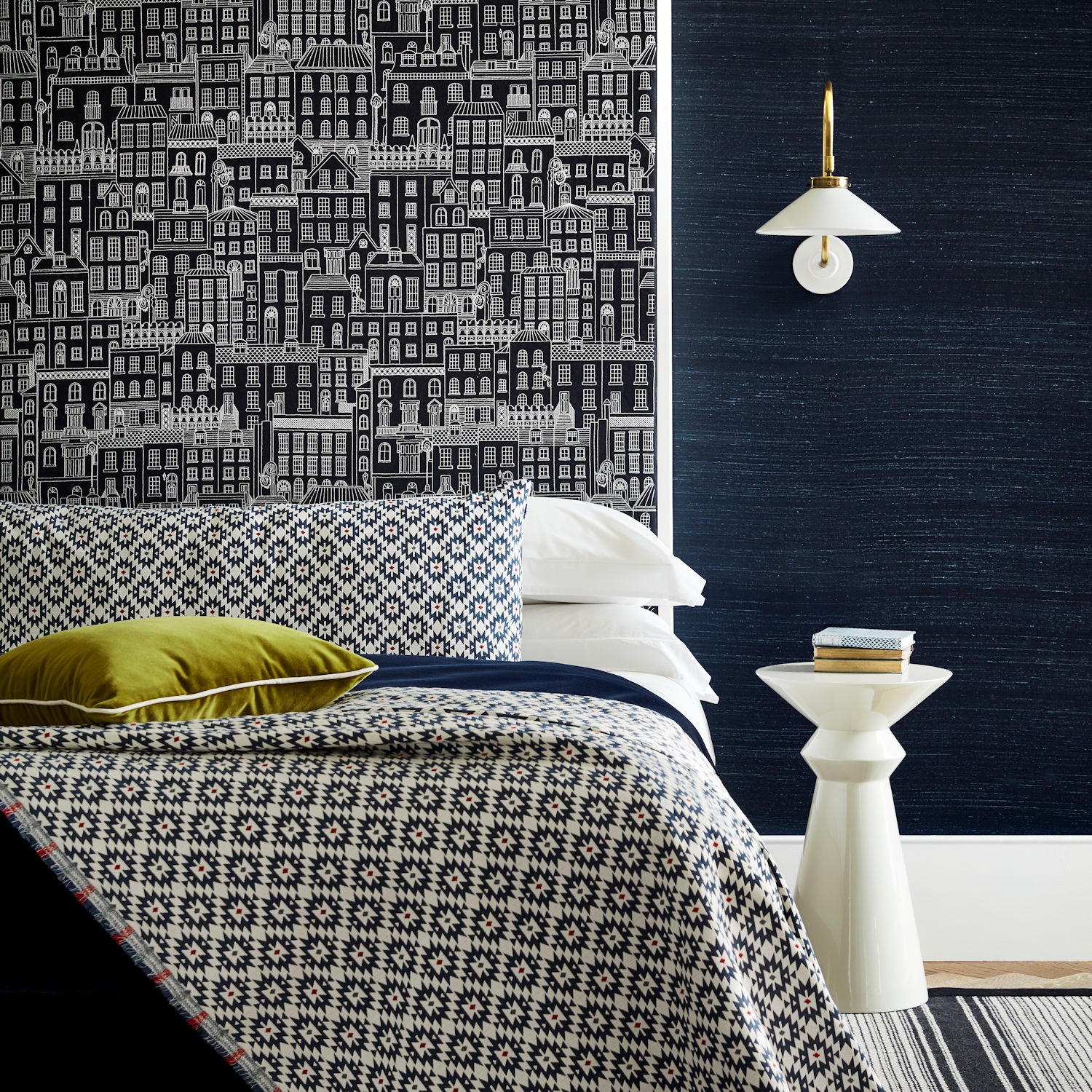 Step through the front door into Fitzrovia...  The variety of fabric qualities, uses and composition enables a designer to decorate throughout the house from the ground floor up.  With Luxurious silks to jazzy upholstery, from smart jacquards to relaxed linen embroideries, these fabrics will embellish a formal drawing and dining room to bedroom, cosy snug and busy kitchen.  A sophisticated colour palette of blues, neutrals, monochromes and pinks, will flow throughout a living space. 
James Hare's first collection of trims, including fringes and tassels to enhance upholstery, curtains, cushions and lampshades.  The beautiful soft colours are perfect edge details to compliment Fitzrovia's mixed colour palette.  Brush Fringe and Double Fringe combine matte and bright yarns to create a beguiling blend that will bring interest and texture to any of the plain fabrics in the James Hare collection.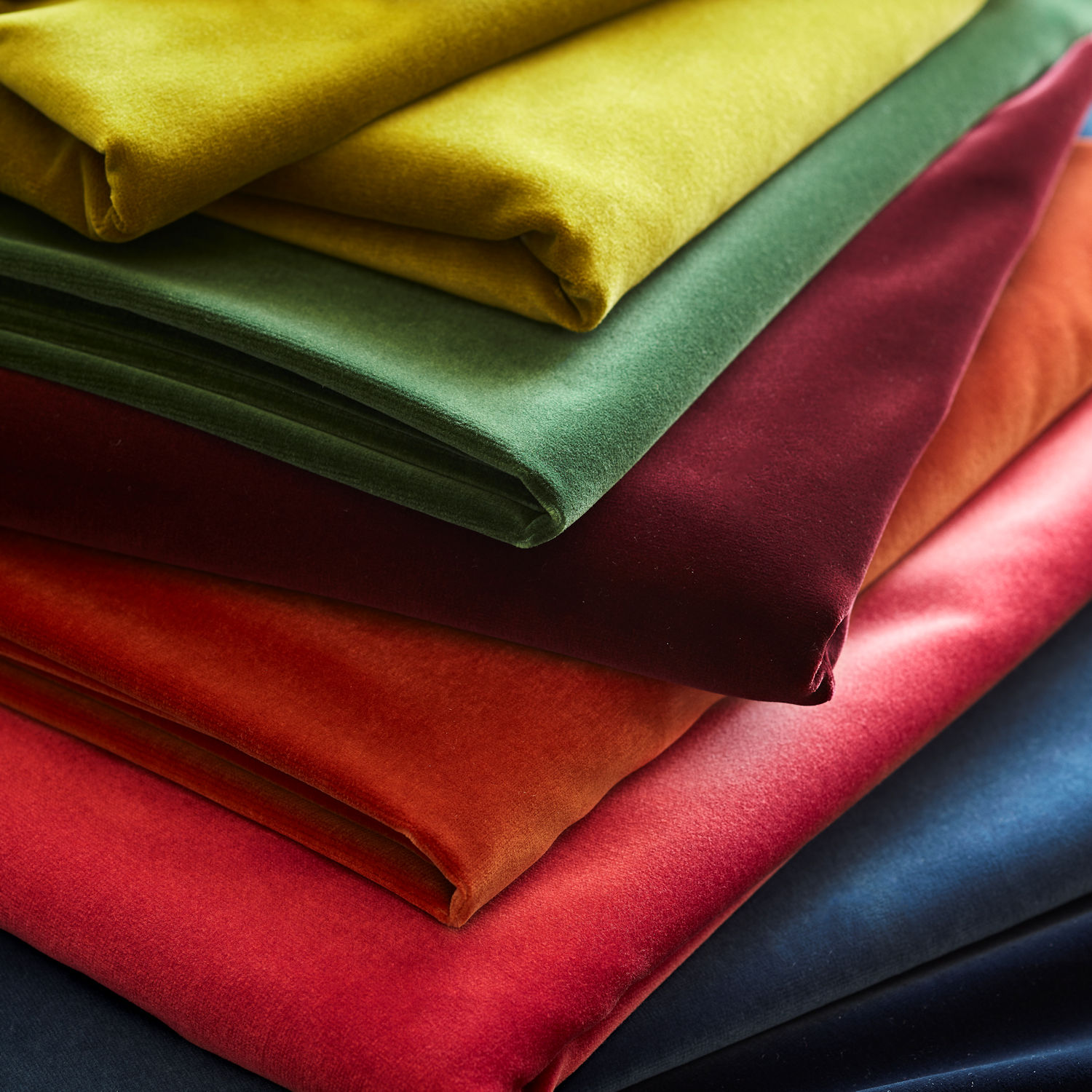 A high quality plain cotton short pile velvet that is ideal for upholstery, creating a perfectly smooth and sophisticated finish.  For the new season and the continued popularity of choosing velvet, either on its own or as a contrast fabric, the colour palette has been increased to 18 that include rich dark tones to softer paler shades.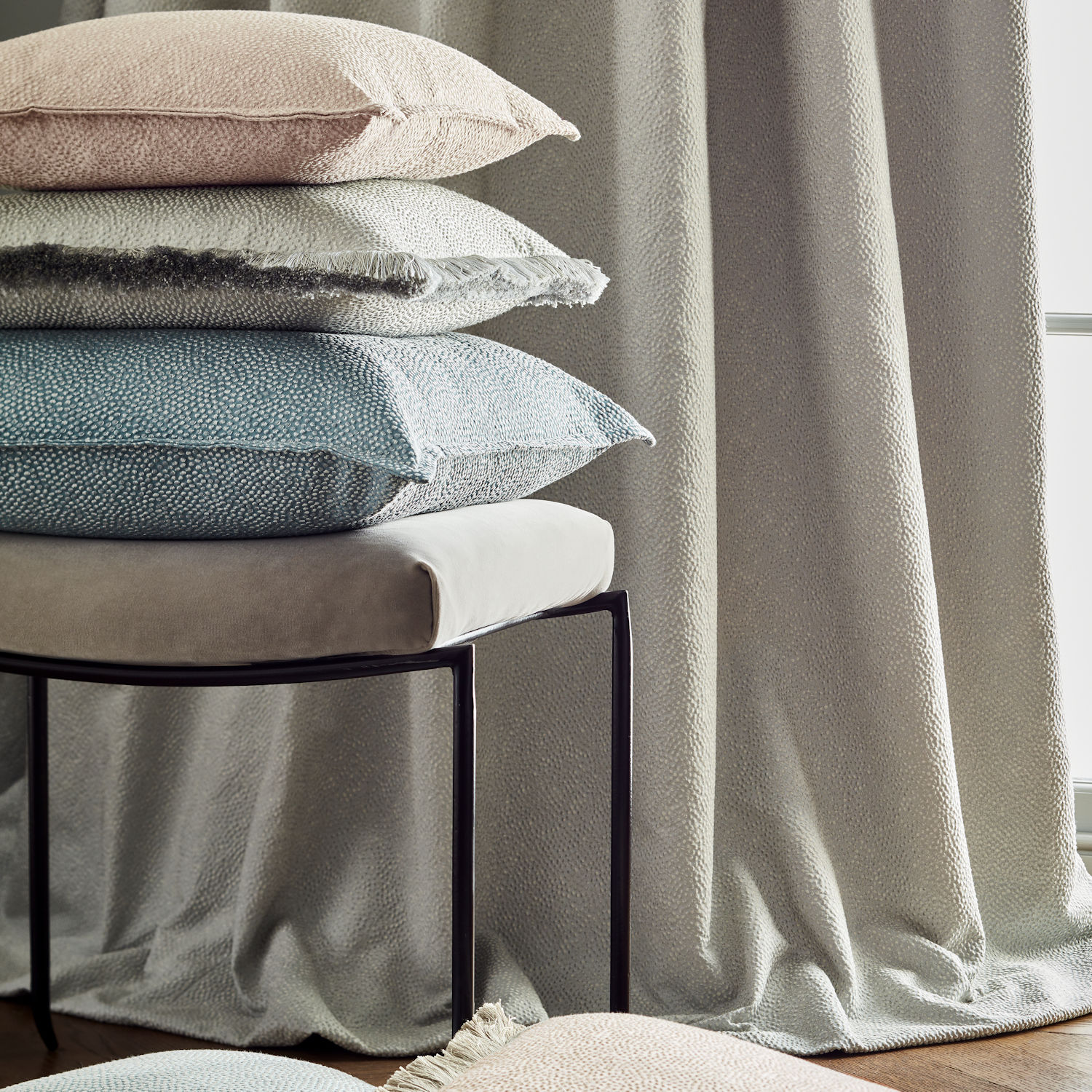 Inspired by exotic shark and ray leathers, Shagreen Silk embodies pure glamour.  Bringing texture in versatile multi-colourways, Shagreen is perfect for adding design focus and colour detail to any project.  Effortlessly chic in both traditional and modern interiors, a new classic is born and the new colourways added to the range are a perfect backdrop to this new collection.