James Hare Introduce Plant Based Packaging
01/12/2020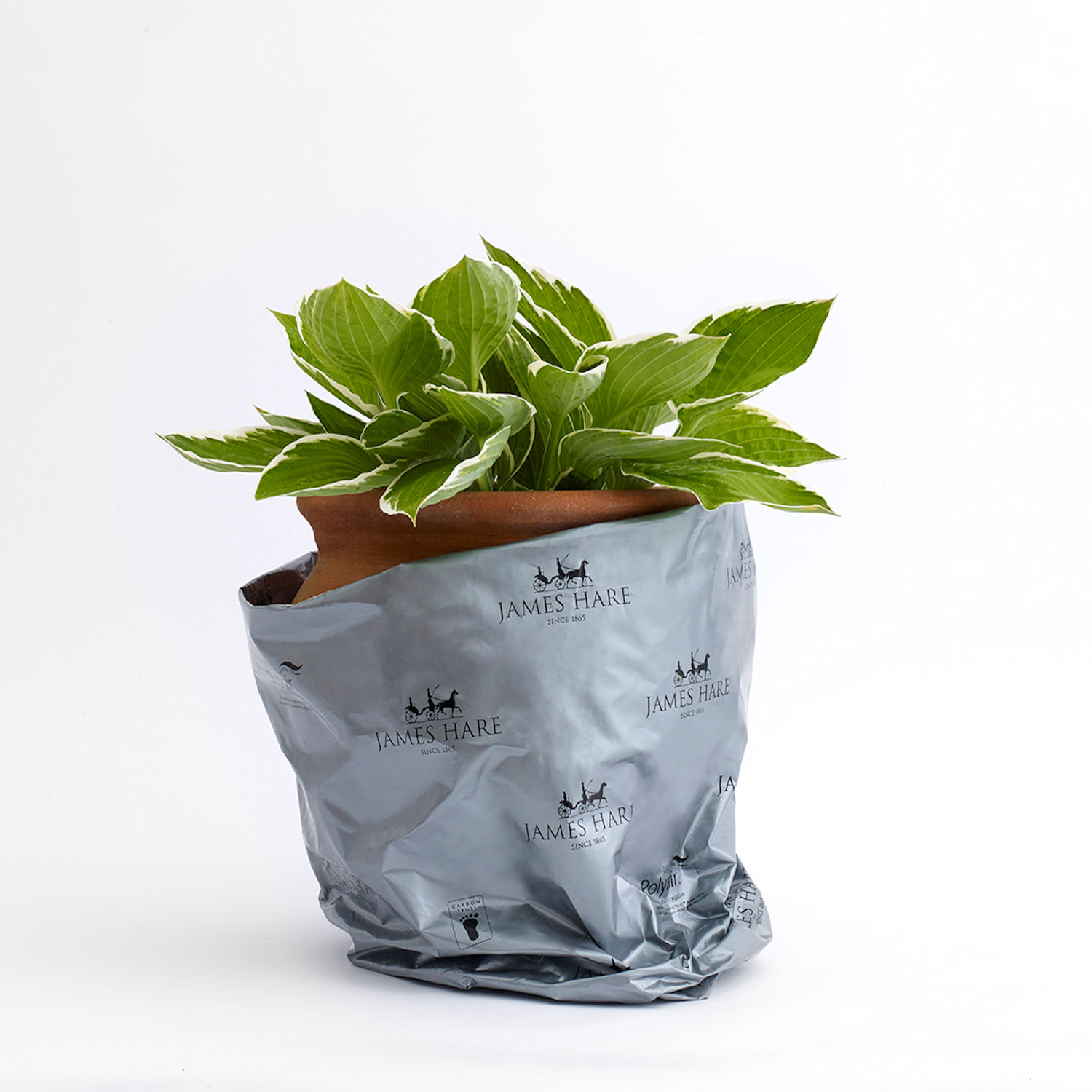 We are committed to reducing plastic pollution and that's why we have introduced a carbon neutral polythene to wrap fabric orders. The new roll sacks are made from a plant based product Polyair™ and 100% recyclable. 
Polyair™ is PAS2050 carbon neutral certified.  Originally Polyair™ was an oxy-degradable polythene developed at a time when everyone thought that oxy-degradable products were the optimum solution. This view has now changed: there is little benefit in a material which degrades completely in two or three years – the atmosphere simply turns it into flakes and particles.  Rather than being oxy-degradable, Polyair™ material is bio-based. Polyair™ is made from sugar cane waste, and it's the process of photosynthesis as the plant grows that makes this product carbon neutral and the raw material remain 100% recyclable.  The sugar cane actively captures CO2 from the atmosphere, while at the same time releasing oxygen – making this material not just green, but proactively green.  Polyair™ is fully carbon neutral, and in terms of practical use, the materials are identical to alternatives made from fossil fuels, except they are fully recyclable.
We may not be able to be completely plastic free but we are being more responsible.